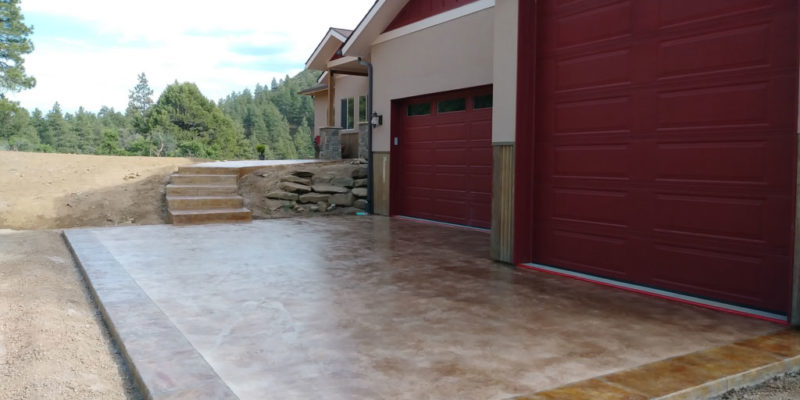 Damaged concrete? Whether it's your front patio, sidewalk, or pool deck that suffers from unsightly wear and tear or unsafe cracks, our team can transform the appearance of your exterior surfaces. Once concrete is damaged, it will only worsen over time. Don't let Colorado's harsh weather increase the damage. Our team has solutions you can rely on.
Innovative Solutions
When your exterior surfaces get damaged, you may put repairing it at the bottom of your list of things to do. After all, these projects don't necessarily improve your day-to-day life and can quickly get expensive. But Rocky Mountain Resurfacing is proud to offer industry leading solutions to property owners across Durango and the Four Corners region. You won't have to worry about drawn-out project timelines that affect your routine or result in you paying more than you'd like.
Our team makes repair projects easy with our overlay systems – so easy you don't need to have your exterior surfaces demolished in order to enjoy a new, undamaged surface. Our process is relatively simple: We begin by addressing any problem areas, whether they be cracks, holes, or spalling. We'll fill in these areas and grind down the entire surface to ensure we're starting on a smooth, even surface. Next, we apply our base coat followed by the texture coat and color(s) of your choice. RMR offers an array of design options that include different stone patterns and even artistic borders. We'll complete the process with our industrial-strength sealer to ensure longevity and durability for years of service. This process is relatively non-invasive and environmentally conscious, resulting in a beautiful finished appearance.
Interested in getting started? Get a quote today.