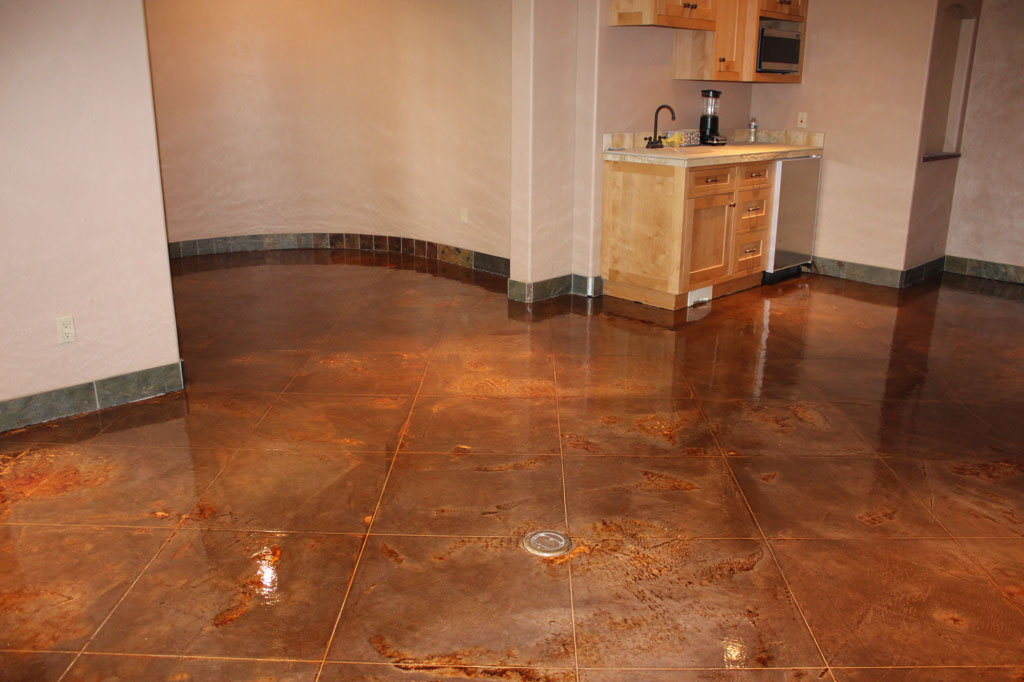 Damaged interior flooring? Outdated tiles or laminate? Whether you're looking to fix your interior flooring or just looking for a change, Rocky Mountain Resurfacing has solutions for you. We provide innovative, affordable services that will transform the look and feel of your home. We make this possible with interior overlay systems – a process of applying our industry leading coating systems over your existing floors.
Simple, Hassle-Free Process
Our team begins by assessing your current surface – is it damaged, cracked, or in need of any repairs? We address any problem areas and prep the surface. We'll thoroughly clean, sand, or grind your floor so it's ready for our overlay. Once the prep is complete, our team applies the base coat and texture coats followed by the pattern and color(s) of your choice. Some of the design options are flagstone, brick, slate, and wood look. We finalize the process by applying a durable, industrial-strength sealer that locks in your new flooring system. The final result is a seamless floor that is durable and easy to clean.
The best part about this process? There is no demolition! You won't have to worry about missed deadlines and increased expenses – our process is created and executed with the customer in mind. We work efficiently to ensure interruptions to your daily routine are minimized, and that you can enjoy your new floor as soon as possible.
Interested in getting started? Get a quote today.